Week's Best Deals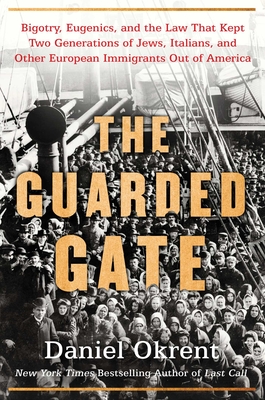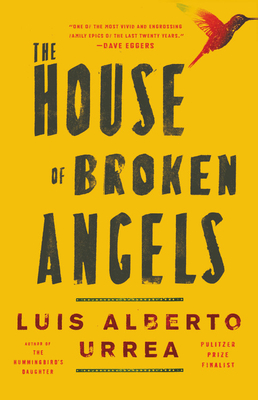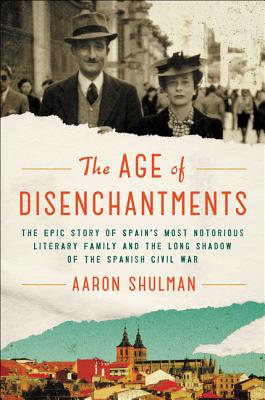 Guarded Gate by Daniel Okrent
Pulitzer Prize finalist Okrent (Last Call: The Rise and Fall of Prohibition) takes look at a particularly ugly period in American history. In the early 1920s, with some scientists arguing that biological laws proved certain nationalities to be inherently inferior, America shamefully restricted immigration from eastern and southern Europe, keeping out Jews, Italians, and other suspect groups for decades. One of the narrative's great strengths is the author's inclusion of dozens of minibiographies illuminating the backgrounds of the racist politicians and the promoters of phony eugenics "research." Available in hardcover, $9.98.
House of Broken Angels by Luis Alberto Urrea
House of Broken Angels is a story of the De La Cruzes, a family in San Diego who gather together for the birthday of their beloved and ailing patriarch Miguel Angel de La Cruz. But as the party approaches, his mother, nearly one hundred, dies, transforming the weekend into a farewell doubleheader. Over a weekend, the revelers mingle among the palm trees and cacti, celebrating the lives of Big Angel and his mother, and recounting the many inspiring tales that have passed into family lore, the acts both ordinary and heroic that brought these citizens to a fraught and sublime country and allowed them to flourish in the land they have come to call home. Available in hardcover, $8.98.
Age of Disenchantments by Aaron Shulman
In this absorbing and atmospheric historical narrative, journalist Aaron Shulman takes us deeply into the circumstances surrounding the Spanish Civil War through the lives, loves, and poetry of the Paneros, Spain's most compelling and eccentric family, whose lives intersected memorably with many of the most storied figures in the art, literature, and politics of the time—from Neruda to Salvador Dalí, from Ava Gardner to Pablo Picasso to Roberto Bolaño. Available in hardcover, $11.98.
Sale Books Explained
In addition to the many new books that P&P stocks at regular prices, our flagship store carries a substantial number of deeply discounted books. The term for these in the book business is "remainders" but at P&P they're called "sales books" and are shelved in a separate section. To give the section greater prominence and allow for growth, it was moved in March 2018 from the store's lower level to a newly-built room on the upper level. For anyone new to sale books, we've compiled a little explainer below. Happy hunting!
Q. Where do sale books come from?
We buy them title by title from remainder wholesalers. Almost none come from P&P's regular inventory.
Q. Why can't your staff look up whether you have a sale book in your inventory?
Sale books aren't included in our regular inventory or itemized in the same way as our full price books. Many come in small quantities and can't be reordered, so they need to be cataloged differently.

This also helps us to keep costs down and bring you a bargain.
Q. I saw a particular book here a month ago. Will you be getting any more?
Maybe. Sale books are by definition limited quantities. Often, once we're out, we're out. But the business is unpredictable. We can't tell in advance what will and won't be remaindered. The best rule of thumb is to buy it when you see it.
Another tip: think of the sale section as a treasure trove. Like used-book stores, the best things you'll find there will probably be surprises.