We're following all official guidelines to keep ourselves healthy on the job, and as a result, shipping may be delayed.
You will receive an email from our web orders team confirming that your order has been processed.
We thank you for your support and your patience at this challenging time.
Bloom (Paperback)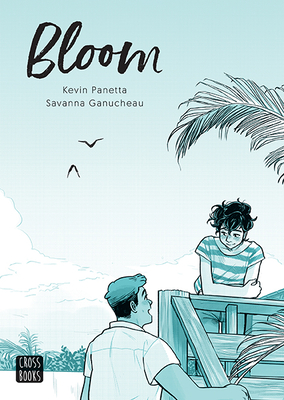 Description
---
Inocente, sin complicaciones e irresistible. La historia se hornea a la perfecci n: un crush que se convierte en enamoramiento, y m's tarde en un gran amor, que tiene como escenario una panader a con hornos calientes, estantes abarrotados y deliciosos postres griegos . -- Los Angeles Review of Books Ari termin la preparatoria y est listo para comenzar su vida: mudarse a la gran ciudad, triunfar con su banda ultra cool y, sobre todo, dejar la pa-nader a familiar, si logra convencer a su pap . Cuando era ni o disfrutaba trabajar ah , pero ahora no se imagina pasar el resto de sus d as amasando y horneando, pues lo que quiere es tener historias que contar. Mientras entrevista a candidatos para reemplazarlo, conoce a H ctor, un chico lindo que ama la panader a tanto como l quiere escapar de ella. Ari y H ctor tienen una qu mica inexplicable que los acerca m's y m's con cada receta que comparten y con cada charola de pan que sale del horno. El amor est listo para florecer... si es que Ari no lo arruina antes. Kevin Panetta y Savanna Ganucheau han creado la receta perfecta para una novela gr fica: el primer amor, postres deliciosos, decisiones equivocadas, pero tambi n con lo maravilloso que es encontrar a las per-sonas con quienes crecer se vuelve una aventura incre ble. Una historia tan dulce y c lida... como el pan que se hornea.